EASTER FAYRE 1ST APRIL 2012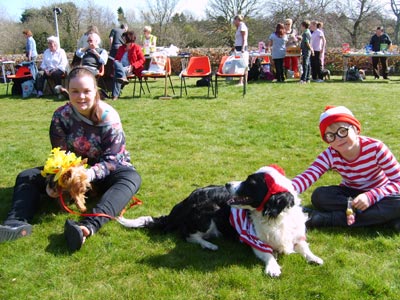 Another lovely afternoon spent in the sunshine.
Thank you to everyone who entered into the spirit of the event
and made this such an enjoyable afternoon.
The Easter Bonnets were amazing and very hard to judge.
Thanks to your support we raised a total of £277.43.