Harry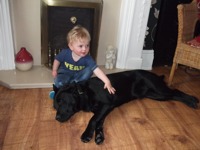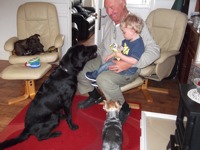 Our handsome Labrador Harry has found his perfect home. With young Sam to play with and a Yorkie Ben, and Whippet Oakley to play with life just doesn't get better than this.
Asha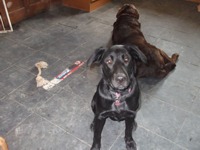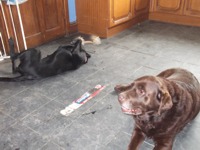 When 6 month old Asha, a Lab/Collie cross came to the charity she was such a live wire in need of a stimulating home. She wore her foster carers out! Luckily she has found the perfect home enjoying life with three other dogs and a family who go running with dogs, keeping her fit and active and out of trouble!
Shandy (Prev Sandy)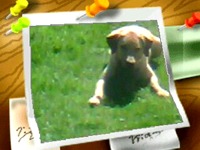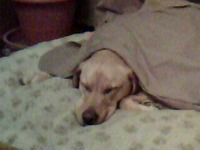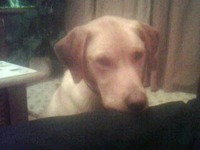 It is a dog's life for Shandy and he is loving every minute. He loves his walks, has put on some weight and is a picture of health.
Rusty (prev Rye)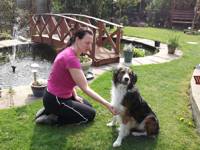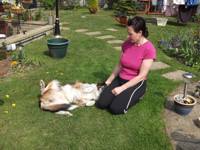 Rusty has found his forever home and is settling in nicely. He is near the beach, has a lovely garden to play in and is now such a happy dog.
Ben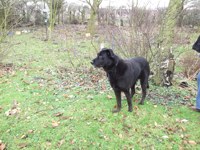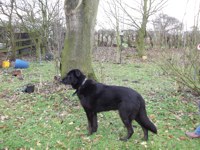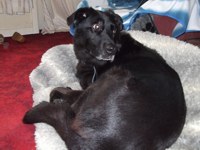 It is lovely to see Ben finally settled in his new home, enjoying life with a large garden to play in and a coal fire to snuggle up to at night. He is a real charmer and everybody who met him at events remembers him as the lovely dog who gives everybody a paw.
Oli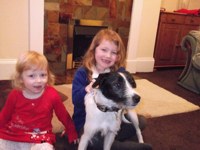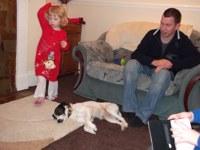 This little dog just loves life in his new home. Daughters Evie (on the left) and Katie adore Oli and he adores them as well. His new owners, Angela and Shane, think he is the perfect little dog. He is enjoying long walks to the beach and Peasholm park and helps with the school run on a morning .
Jay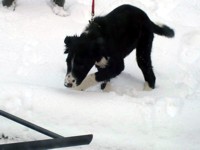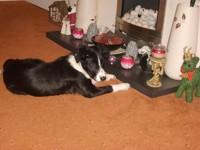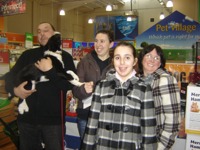 Little Jay was our first puppy at only 12 weeks old. He quickly found a loving home where he is the centre of attention, receiving lots of love and affection. He goes to dog training classes and is such a friendly, fun loving little boy. Jay and his family come to our fundraising events and we are enjoying watching him grow up.
Ella now Belle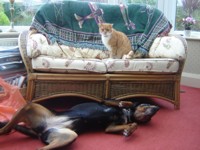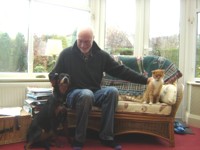 Ella- now Belle has really settled in her new home as you can see from her photos. She is now a much loved member of the family. Her new mum and dad knew within the first few minutes of meeting her that she had found her "forever home".
Roxy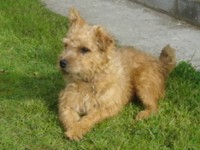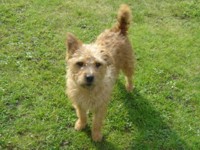 Little Roxy has now settled into her new home and is enjoying all the love and attention she is receiving.
Ben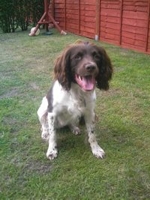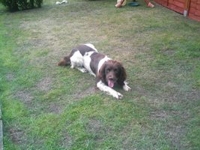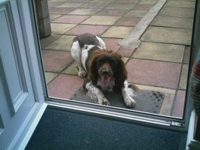 It is lovely to see our Ben settled in his new home and enjoying life to the full. He looks so happy!