Sally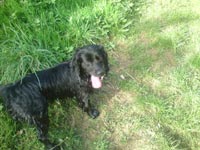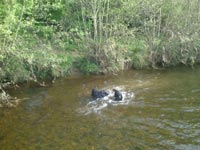 It is lovely to see little Sally happy and settled in her new home. She looks fit and happy and is obvioulsy enjoying life with her new brother Clydie, they look like twins. More photos on Facebook.
Kai (prev Babe)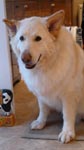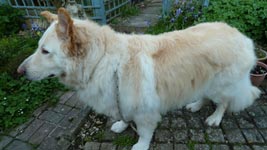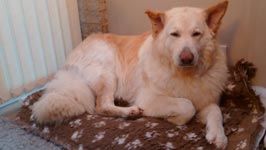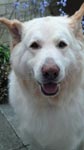 Kai and his new mum are smitten!! Shortly after taking him on trial his new owner took him to Scruffs in Filey for a bath and trim and then took him for a walk along the sea front, he was almost skipping! He obviously enjoyed feeling clean, tidy and loved. We are hoping to see him at our events.
Puggle and Loulou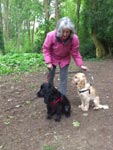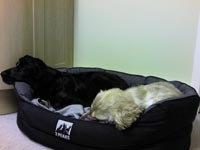 These lovely little dogs have found their perfect "forever home" and have settled in nicely. Here is a picture down by the river where they are walked daily and the other is after their walk, chilling out in the kitchen.
Guys and Dolls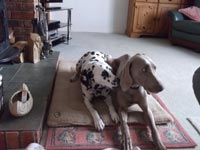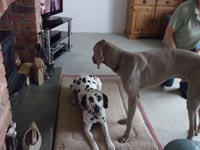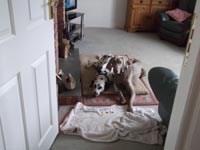 Well this match was meant to be, when our Guy moved in with rescue dog Dolly they were soon in perfect harmony! Here they are fighting for the best place in front of the log burning stove and it seems like Dolly has won!
Buster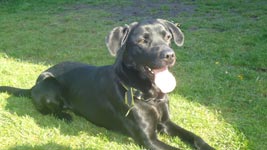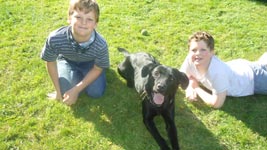 Our lovely Lab Buster is enjoying life with his new family, doesn't he look happy! The perfect ending for a lovely boy.
Alfie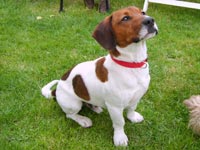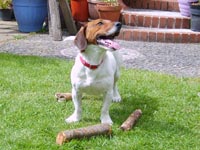 Our two year old Spaniel/Plummer Terrier is so happy and settled in his new home, he has lost weight, gained some mighty muscles and is such a friendly little boy. He loves people, children and other dogs and even put some of our rescue dogs at ease and invited them to play in his garden.
Eddie (prev Teddy)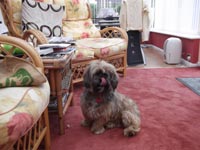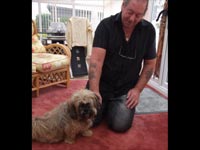 Little Eddie has settled into his new home and looks the picture of health. He is a lovely little dog but does have a mind of his own and his new owners have spent time and patience to help him become happy and content.
Shadow (prev Riley)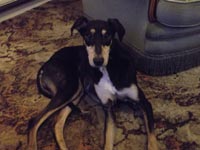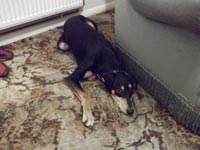 He may still be a bit nervous but he has settled in nicely and loves his new home enjoying 3 walks a day.
Bitzer Maloney (prev Vegas)
Bitzer Maloney all skinny and boney but as happy as can be. Vegas was greeted at the door by three lovely children, two boys holding a lead each and the little girl holding a soft toy dog and it felt just like home for him. He has settled into life in a busy family, enjoying lots of walks, cuddles and affection, he is one lucky boy!
Jethro and Emmie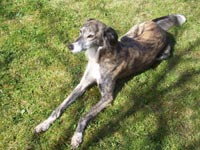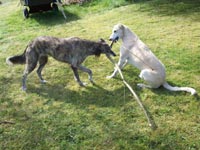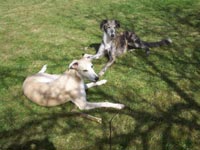 When Jethro's new owners decided that it would be nice to find a sister to keep him company we were delighted when they chose our Emmie. They look as though they have been together for ever.