Cindy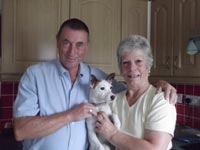 Brian and Vi were lost without their little dog which they recently lost and when Cindy came along she was the perfect choice for them. She even has the same name as one of their previous dogs! They are perfectly matched and little Cindy soon settled in with her new mum and dad and enjoys lots of love and attention and is one happy little girl.
Rolo)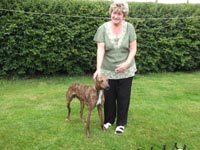 Our lovely Rolo was with us for nearly 6 months and was starting to lose weight from stress with being in the kennels for such a long time. Luckily he has now found the perfect home and has settled in with two little girl Jack Russells and a mum and dad who are spoiling him and giving him the love and attention he has been longing for.
Charlie (prev Leo)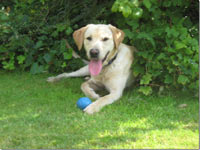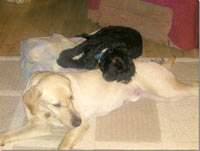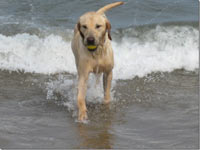 What a great time Charlie is having with his new family, we barely recognise him as he looks so fit, healthy and happy in such a short space of time. He loves his new sister, Cocker Spaniel Molly and is becoming such a daddy's boy.
Bertie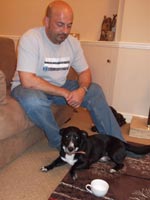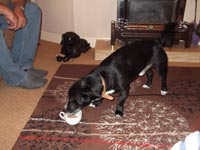 Little Bertie with his new owner John. Apparently he likes nothing better than a cup of tea after his evening walk so they've bought him his own cup!! He is a big hit with all they regulars at the local pub, and the landlady always keeps him a treat behind the bar.
Sky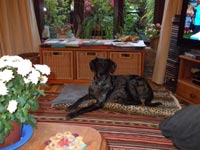 Beautiful little Sky settled in straight away with her new owner and her 3 cats, and is now loving life, and is great company for Pam. She gets 2 walks every day and loves chasing her ball. She also has a big garden to play in as well.
Bess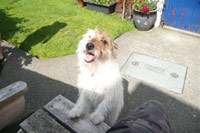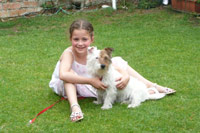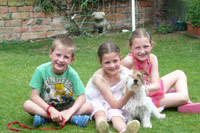 Our little Bess just loves all the fuss and attention she is receiving from Alfie, Emma,Daisy, and mum and dad of course. She settled in really quickly and all the family friends and relations love her too.
Sammy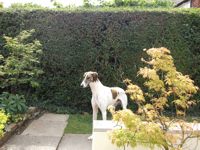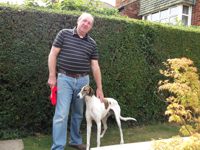 As you can see from the photos Sammy has settled into his new home and is now a big part of the family, and is loved very much. He has company all the time and enjoys 3 walk a day.
Mishka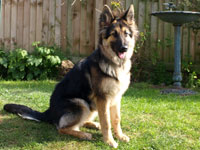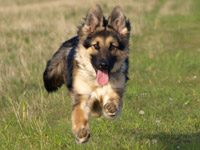 Seven month old Mishka is settled in her new home, enjoying life with three other dogs. She is cheeky and full of fun and will make a super dog once she has had some basic training.
Daisy May (prev Patch)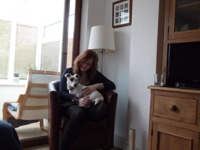 Little Daisy May is enjoying life in her new home where she is growing in confidence. She loves playing in the garden and is a hit with the neighbours. It is lovely to see such an affectionate little dog in her "forever home".