Lucky Lucy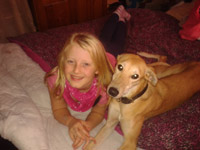 From the moment Lucy stepped into her new home we knew this was a match made in heaven. Apart from a slight whimper the first night, Lucy has settled really quickly and become a much loved member of the family. Looking at this photo you would think she has lived here all her life.
Jack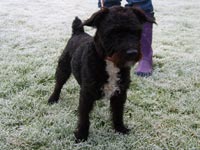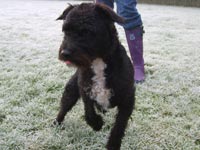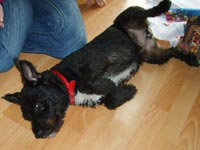 We are so happy to see Jack settled in his new home, he has a lovely garden to play in, loves his walks and most of all adores his new family.
Poppy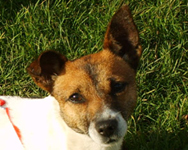 When one of our dogs is adopted and we get the following comment it just makes it all worthwhile!
Would like to say a big THANKYOU to you Sue and Sheila for allowing us the pleasure of adopting Poppy. She is a star and we all love her dearly and glad she is back home in the warmth. Hope you all have a very merry xmas and new year. We will keep you updated with pics and stories. Love to all you do a fab job lots of love the livesey family xx
Jake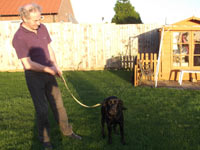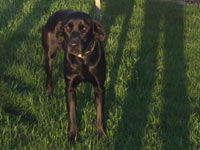 Jake is having a great life - 5mins from the sea and he loves swimming. He has learned to sit and give his paw for a treat, and everyone in the village loves him, and they all say they can't believe he was a stray. He certainly looks well and happy and his coat is like silk.
Kizzy (Maisie)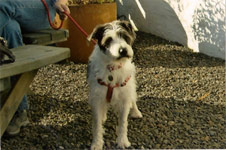 Life has just been fun, fun and more fun for our little Maisie. From the minute she walked into her new home we knew she would love every minute. She has just come back from a holiday in Scotland, what a lucky girl!